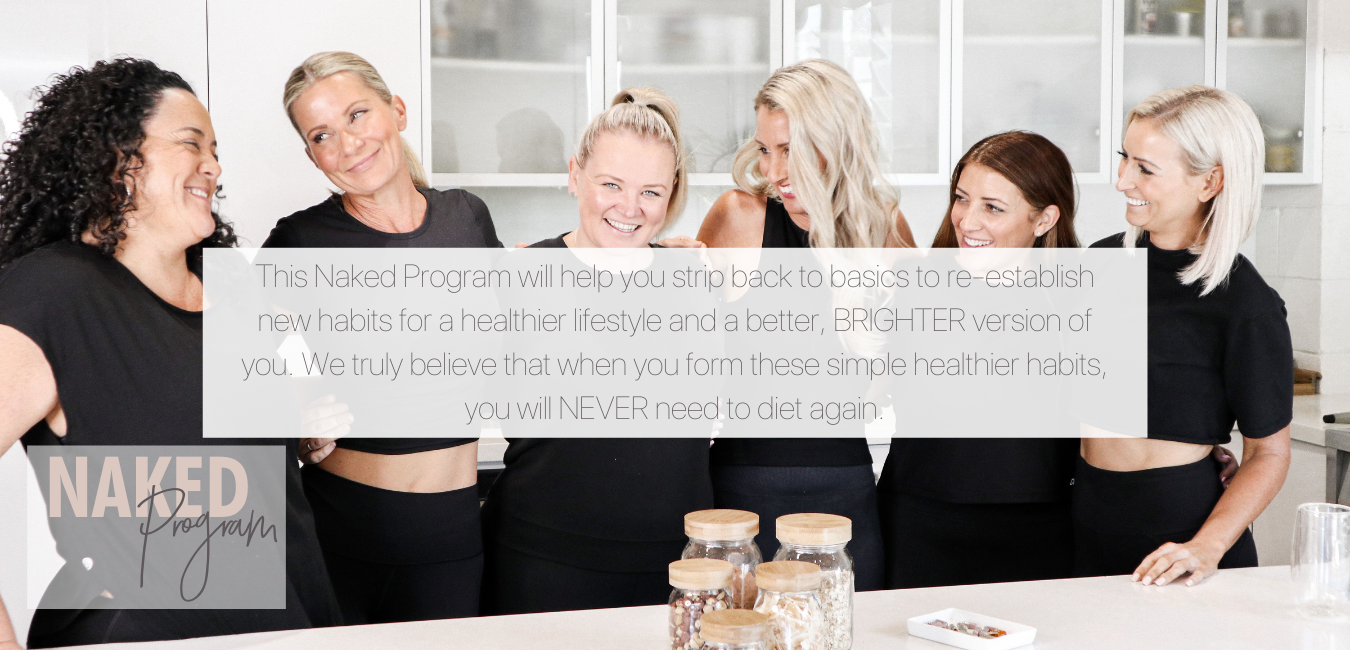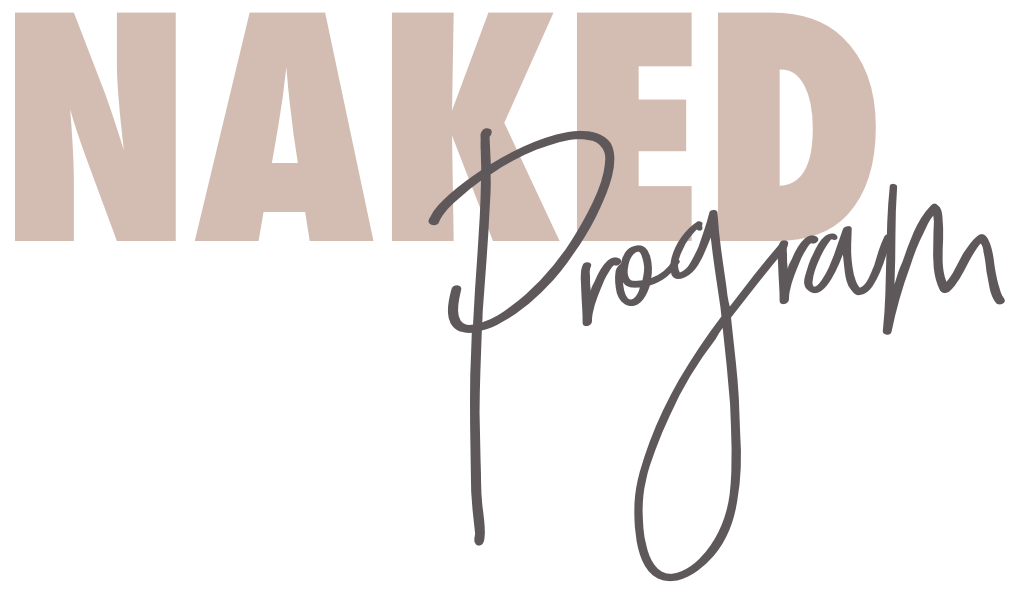 WHAT WILL YOU RECEIVE WHEN JOINING THE NAKED PROGRAM
Whole food recipes

Weight loss programs

Exercise plans

Detox guides

Pantry guides

Shopping guides

Budgeting info

Cookbooks for kids, dads, Christmas, Easter, desserts and more!

Personal development support


Access to our amazing and supportive community

Your own personal coach who is there to support you and your goals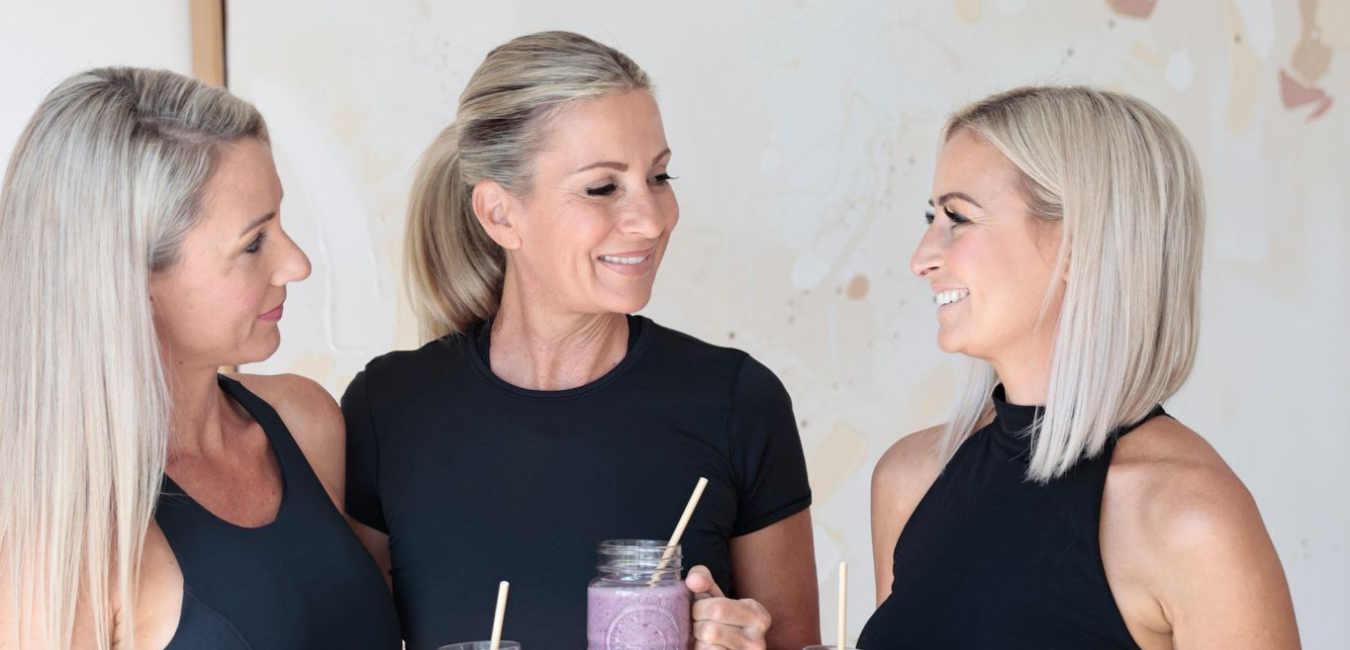 More understanding of how to nourish your body

More energy

Improved sleep

Improved immune system


A healthier kitchen

A healthier body

A healthier family

Easy and fast ways to prepare a huge variety of delicious food


Fewer cravings for junk food
The Naked Program
This program is based on the idea that our grannies knew best: real food should always be our first choice. And science agrees, for optimum health, we need to ditch the processed nonsense and choose whole foods. And we are here to show you how to do it!
It is our mission to build healthy food cultures. And if you have kids, we want to help them to become adults with thriving bodies, minds, and spirits. We want children who grow up to have a healthy body-image, who understand that they don't need to strive for some media-inspired unattainable shape. Instead, we will model how to live a nourishing life, where we focus on giving our bodies what they need to perform at their best.
So, you'll discover diet is a dirty word around here. We are a deprivation-free zone! Any meal plan that ditches chocolate, wine, and bread is destined to fail. Instead, we give you healthy versions of your favourite recipes, everything from roasts and curries, to cakes and slices.
But have you noticed how expensive it can be to have a healthy diet? We have too, so we're here to help! Our program provides recipes and information that makes a wholefood diet an affordable and simple option.
We want you to be Nourished in your mind, body and soul. Say goodbye to calorie counting, daily weigh-ins, and negative talk. With our individualised programs and coaching we are here to lift you up, support you on your journey to health, and encourage you every step on the way.
The best part about the Naked Program is that it is designed to be individually tailored. We offer a huge range of dietary and exercise options alongside expert advice, and that combination allows you to find exactly the right program to suit your needs.
Are you a vegan mum of four who wants to be fitter? We've got you.

Are you confused by all the options out there and need real advice that works for you and your family? We've got you.

Are you a young professional who needs to find quick after-work meals and a flexible exercise plan? We've got you.

Are you sick of trying a bunch of different plans, eating healthy, but not seeing any real change? We've got you.

Are you a meat and potatoes loving dad who wants to replace some jiggle with some muscle? We've got you.

Are you struggling with the motivation to ditch the junk food and get out and exercise? We've got you.


Are you a grandmother who wants more energy to enjoy retirement? We've got you.
No matter where you are in life, and what your health goals and challenges are, we have a plan to suit your individual needs.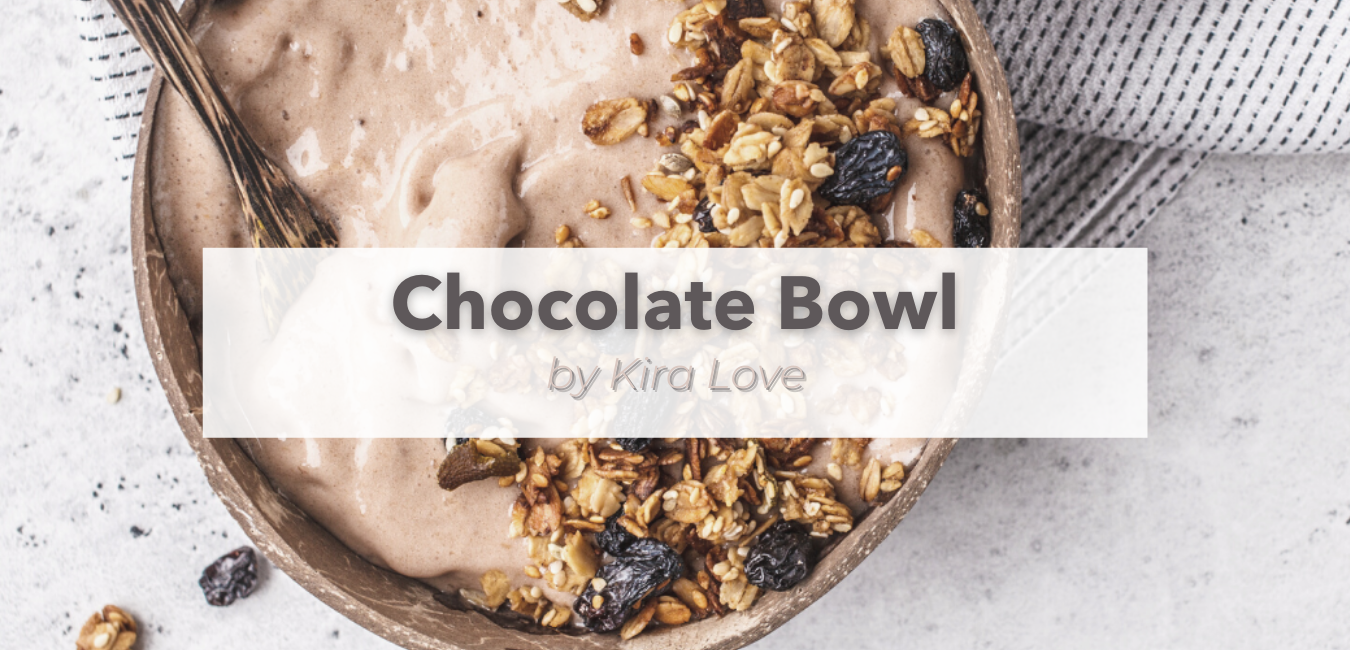 Ingredients:
1

large frozen banana

1

sachet or scoop Chocolate Complete Protein powder

1

tbsp

raw cacao (optional if you like it richer)

½

cup

coconut or almond milk

Handful of ice

1

tbsp

Peanut or hazelnut butter, variation
Method:
Blend ingredients until smooth. Top with your favourite chocolate paleo muesli and toasted coconut.