MUMMIES ON A MISSION AMBASSADOR PROGRAM
WHAT'S IT ALL ABOUT?
Thanks for checking out our Ambassador program! We would love you to join our tribe of amazing mums who have said goodbye to bosses and deadlines and embraced an online career that allows them to put what matters

FIRST

.
As a Mummies on a Mission Ambassador you too can have a real career from home in as little as 30 minutes a day.
You've seen on this site how our mums are passionate about health and family and that's what we're all about – empowering women to use the skills they already possess to help build healthier, happier, and wealthier families.  
HOW DOES IT WORK?
Mummies on a Mission is based on sharing your journey on social media as you learn about whole food nutrition and how to become healthier in simple ways. This includes providing our clients with recipes, pantry guides, exercise plans, and nutritional support.  
To support you on your Mission, you're provided with your own personal Coach who mentors you through every step of our business plan and helps with your potential clients.  
You are also given all the resources you need:  
Your own Virtual Office to manage your business.

A Website where your customers can check out our range of products, buy what they're after, and check out the amazing research done on the whole range.

Social media materials and photos to share.

Recipes and articles to share.

A Getting Started Guide.

Video testimonials.

Product information to share with potential clients.

Support from our amazing tribe of mums.

Four hours of live career training each week on topics like how to recommend the products so people are reaching out to you (instead of you having to hunt clients down) and how to use social media so you can share your life and grow your business at the same time.  

Training on personal development and time management skills.

24 hour access to thousands of hours of recorded trainings on our products, career, and social media.  
Whether you are looking for some extra pocket money, or a career that will replace a full-time income, we'd love to help you achieve your goals.
WHAT'S THE NEXT STEP?
If you'd like to know more about what we do and how we do it, please click below to Register for the Ambassador Information Session.  
Once you have registered, one of our Ambassadors will connect with you to gather a little more information and then send you our free webinar. In the webinar you'll learn all the details about our wholefoods program, nutritional support, our business plan (and why it works), how you are paid, and about our resources and training.  
You can have it all: a career you love and time with your family. We can't wait to tell you about how to do it!
Looking for a change?
Forget struggling 9-5. Forget shift work.
Mummies on a Mission is about empowering Mums to enhance their family's health while doing Mummy Care instead of Day Care.
REGISTER NOW TO LEARN MORE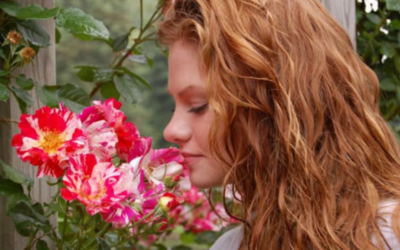 With wellness becoming a greater focus in our lives, we're constantly looking for fun new ways we can refresh and re-energise. Here are three different wellness techniques you can try.The ears are a surprising source of stress relief because they're covered in reflex...