Do you have a love-hate relationship with exercise?
Exercise can bring up a lot of funky feelings. You may be self–conscious about your athletic skills, that was me. Or you may be stuck in this story where you think you hate exercising. You might think exercise is something you "have" to do. Or maybe you think that if you don't work out like Instagram fitness stars, you're not doing it right.
I hope that by sharing my exercise secret, I can help dispel some of those harmful ideas and stories.
My #1 exercise secret is to simply move in some way every day. That's it. Move in some way every day. Some days I can get a 30-minute workout in. Some days I can do a 45-minute brisk walk with the kids. But most days all I have time for is 15 minutes of yoga or some stretching.
I've made the commitment to move in some way every day. Moving every day doesn't mean that you have to do a 45-minute workout every morning. (Though if that is something that serves you, do it) it means moving. Don't put pressure on yourself. See it as a spiritual act. See movement as joyful, as a way to get grounded in your body, lift your energy and reignite your connection to spirit!
One lesson I have learnt is to repeat empowering affirmations while physically moving. This is something I do every day. This tool is one of many ways we can feel good. Feeling good is what attracts our desires. (So when exercise helps you feel good, it's an awesome manifesting tool!)
Move in Whatever Way Feels Good.
Commit to moving in some way every day. Take off the pressure and move in whatever way feels GOOD!
Take a walk
Go for a swim
Do 10 minutes of yoga online
Play with your kids
Try a dance class
Go for a bike ride
Hit the gym and lift weights
Have fun with it. If you like to sweat, then sweat. Sweating is a beautiful way to detoxify. Most of all find your flow and deliberately move every day.
I hope this serves you and helps to shift your perspective on exercises.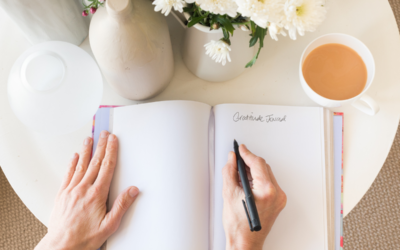 Do you consider yourself someone who looks on the bright side? It's not always easy, but having a positive outlook on life definitely makes life easier. I'm not saying that we should ignore our struggles or pretend that everything is perfect all the time, but having a...
Love our vibe?
Learn about becoming a part of our tribe of Mumpreneurs…