There are a number of foods that are said to increase milk production for nursing Mum's and cookies like these that contain several of the ingredients so they are a great way to fuel your body that is working overtime to recover and produce milk, all whilst surviving on very little sleep.
I lived on lactation cookies my Mum would bake me when my son was born until I learnt what was in them. I played around with the most popular recipe to swap out the wheat and refined sugar and came up with this version that worked well.
The recipe includes several nutrient-dense foods known to increase milk production.
Oats
Oats are one of the most well-known foods to increase breast milk production. They are also easy to eat, high in fiber and filling.
Flax Seeds
Flax seeds or flax meals contain essential fatty acids that help give your milk supply a boost.
Nuts
Nuts are filled with healthy fats and protein that your body needs and craves when you're making milk.
Brewer's Yeast
Brewer's yeast is a commonly used supplement to increase breast milk production. Brewers yeast is a good source of iron and vitamin B. It has a slightly bitter taste, so is best used in slightly sweet recipes (like this one!).
Ingredients:
1 1/2 cups spelt flour
1 3/4 cups oats
1 tsp baking soda
1 tsp salt
1 jar (325g) natural peanut butter
125g organic butter, softened or coconut oil
1 cup milled flaxseed
3 tbsp brewer's yeast
1/3 cup water
1 tsp cinnamon
1/2 cup honey or rice malt syrup
1 tsp vanilla
2 large eggs
125g organic dark chocolate
1 cup chopped nuts of your choice
Method:
Preheat oven to 180 degrees
Combine flour, baking soda, cinnamon and salt in a bowl.
In a large bowl, beat peanut butter, butter/coconut oil, rice malt syrup/honey, vanilla, brewer's yeast, flax and water until creamy.
Mix in eggs, then water.
Gradually beat spelt, oats and baking powder
Mix in nuts and chocolate chips.
Add oats slowly, mixing along the way.
Place balls of dough onto greased baking sheets or baking stones.
Press down each ball lightly with a fork.
Bake for 12 minutes.
Allow cooling.
Enjoy!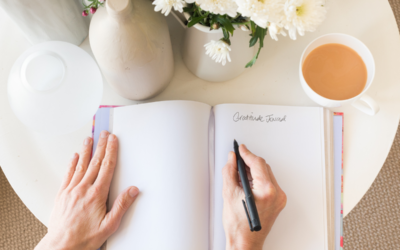 Do you consider yourself someone who looks on the bright side? It's not always easy, but having a positive outlook on life definitely makes life easier. I'm not saying that we should ignore our struggles or pretend that everything is perfect all the time, but having a...
Love our vibe?
Learn about becoming a part of our tribe of Mumpreneurs…