How to have a whole food diet without breaking the bank
The problem with cheap, processed foods is they cost you twice – once, when you buy them, and again when they harm your health long-term.
When I made the switch from processed to whole foods, it initially cost a little more to stock up on pantry items I didn't have yet. Now, I don't find it costs me any more than it used to for my weekly shop.
Eating a clean, vibrant, less-processed diet for you and your family doesn't have to break the bank, and here's how to do it:
1. Plan for the week
If the word 'plan' makes you groan, I apologise! There is just no better way to optimise your food budget than with a bit of forethought.
Meal planning allows you to choose meals that utilise your ingredients across multiple meals, so you're not left with wilted half-eaten vegetables and mouldy containers at the end of the week.
It's economical and – surprisingly – very simple and fun once you get the hang of it. You can see our meal planning tips here to help you get started. I promise, one day you'll find you love the plan!
2. Prepare for 'catch-all' meals
Allow space in your meal plan for using up leftovers. Curries, soups, stir fries, and fried rice are brilliant ways to use up leftover bits and pieces on a Friday night, and it helps you get a little creative in the kitchen too.
3. Shop around for the best deals
It might mean going to a couple of stores for your weekly shop, but the fact is that farmers markets and fruit and veg stores often have much better deals on fresh produce than the major supermarket chains.
The goal with a whole food diet is to fill your trolley with mostly unprocessed foods, so finding great deals on your produce means you can have more of it without paying a premium.
4. Aim to make a few things from scratch
Processed snack foods might be convenient, but buying ingredients and making your own snacks is far more economical and a bucket-load more nutritious.
You don't have to be a slave to the oven; plan to make a big batch of something each week to freeze, and you'll soon find you have a lovely little stock of inexpensive and healthy frozen snacks for yourself, kids' lunchboxes, and visitors.
The same goes for dressings, pasta sauces, and other jar foods – you'll save money by making some yourself and have far more leftover to cover other meals and lunches.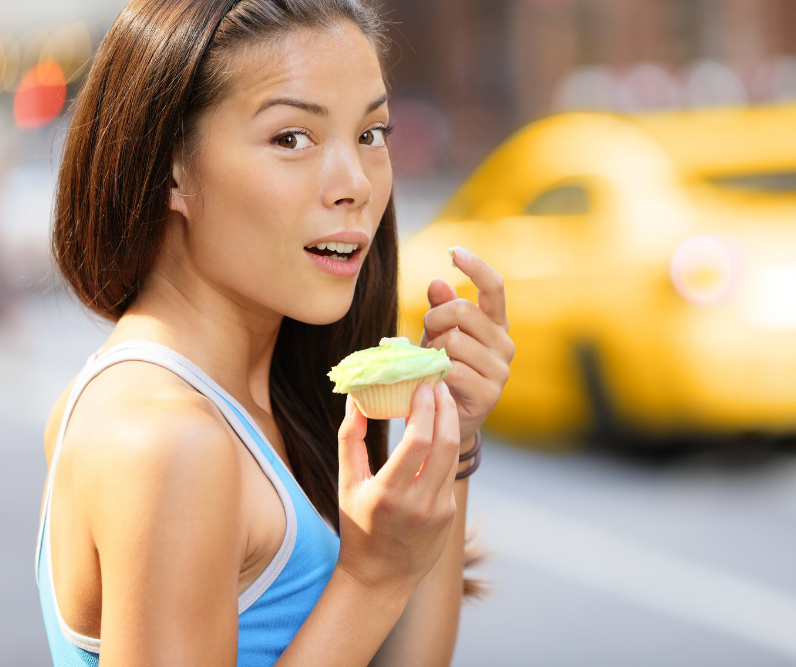 5. Don't shop when you're hungry!
We all know that when we're hungry, our stomach does the shopping for us and we end up with a few little unwanted extras in our trolley. Eat first, then shop. You'll stick to your list and won't be tempted by the chocolate aisle.
6. Skip the shiny packaged foods
Many families spend half their food budget on chips, biscuits, soft drinks, juices and baked treats. Leave those out of the trolley and substitute with other snacks.
Homemade popcorn, fruit like grapes and blueberries, nuts, smoothies, raisins, dips ,and corn chips are excellent alternatives that last a long time because you won't be so tempted to overindulge.
7. Buy a little less meat
Meat is expensive and, contrary to popular belief, you don't have to consume it every night to put together a filling, nutritious dish. A whole food diet focuses more on fresh produce, so introducing a couple of meat free meals will save big dollars as you fill your plates with more vegetables and legumes.
You can even make the same meals you've always made by substituting other items in for the meat. For example, you can replace the beef from a Thai beef salad with grilled mushrooms, or the mince in a chilli with lentils, or the chicken in a curry with potato or chickpeas and cashews.
If you're worried about protein, don't be – nature has that covered too. Eggs, almonds, quinoa, lentils, soybeans, edamame, broccoli, Portobello mushrooms, corn, peas and potato are just a few of the plant kingdom's highest sources of protein (many of which make excellent meat substitutes in dinner and put money back in your pocket).
8. Shop more seasonally
You don't need to stick up a seasonal produce chart – you'll know what's in season purely by the prices! If it's suddenly cheap, then it's producing abundant crops. Avoid expensive, imported produce until its season comes back around again.
9. Buy in bulk when on sale
Look for bargains on your regular items and buy them in bulk if your budget allows. It will absolutely save you more money on your next shop. This can apply to anything that isn't perishable (unless you can freeze it).
Great perishables to buy fresh in bulk and freeze are:
       Green beans

       Blueberries, raspberries, strawberries

       Mangoes

       Passionfruit

       Avocado

       Pineapple

       Oranges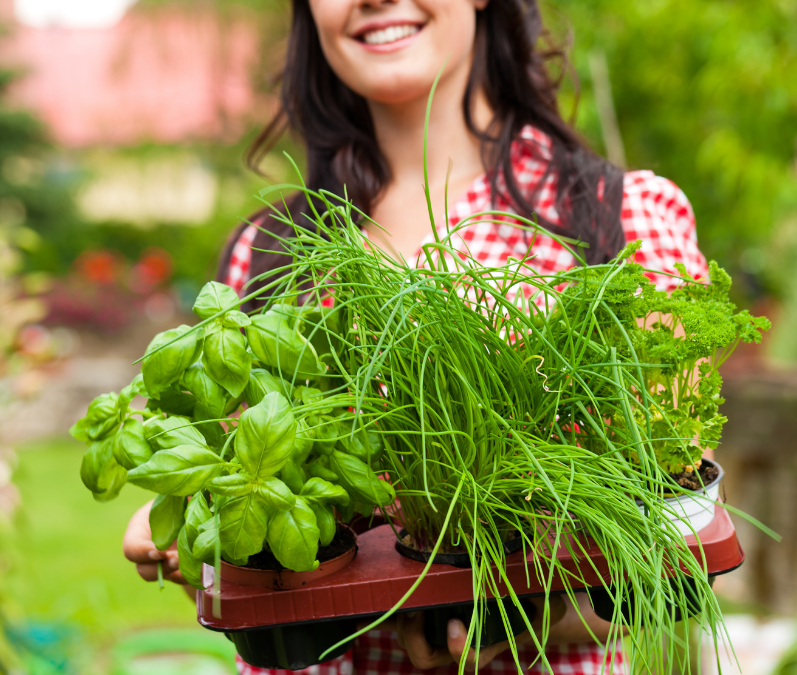 10. Grow your own little potted herb garden
Herbs like coriander, basil, mint, oregano and parsley add so much depth and flavour to a dish, are incredibly nutritious and so simple to grow in a herb garden.
Just grab one or two large pots and some potting mix, some seedlings from a garden centre, and plant them together. Pick as needed and you'll have an abundant, free, year-round supply. Keep mint separate – it takes over like a weed!
11. Make your own lunches
Yes, we have lots of healthy fast-food options now, but they come with a high price tag. Instead, save your money by making double batches of dinner and using leftovers for lunches, or making your own jar salads.
Grab 4-6 large mason jars and use any old salad recipe to make a bulk lot of salads that will last up to five days in the fridge without going soggy. Just make sure dressings and wet ingredients go on the bottom, and lettuce and herbs go on top. When it comes time to eat, just tip the jar into a bowl and voila, instant delicious salad with no effort.
Make your own grab-and-go amazing savoury platters by prepping a few containers of cut-up veggie sticks, gourmet olives, sun dried tomatoes, goats cheese, nuts and dip. They make a brilliant lunch or afternoon snack.
12. Buy frozen fruit and veg
Frozen produce is generally just as nutritious as fresh, since it's snap-frozen to retain the nutrients, and they're an inexpensive option. The great thing about having a freezer stocked with frozen produce is that you always have them on hand to pull together a healthy meal.
13. Keep an organised fridge, pantry and counters
Always check what's in your kitchen before you shop so you don't double-up on items you already have. Throw out old, unusable foods before you restock with fresh items.
Make sure older foods are front and centre, so you can use them before they go off.
And, most importantly, use up what you have. It's amazing the variety of dishes you can create from your leftovers and scattered bits of produce – if they're not pushed up against the back of the fridge out of sight, that is!
Love our vibe?
Learn about becoming a part of our tribe of Mumpreneurs…