Ingredients:
3 cups homemade chicken broth (see recipe on page 28)
270ml Ayam's 100% coconut cream
1 inch knob of fresh ginger, grated
1 inch knob of fresh turmeric, grated (or 1/2 tsp powered)
Juice of 1-2 limes, to taste
1/2 bunch coriander, chopped roughly
Himalayan salt, to taste
Method:
Gently warm stock and coconut cream.
Add ginger and turmeric and simmer for 1 minute, you want to preserve all the immune boosting goodness, so do not over cook them!
Season to taste with salt and lime, and garnish with fresh coriander.
Serving Suggestion:
When you're fighting off a winter bug it's helpful to lighten up your meals so your body can focus on fighting infection rather than digesting heavy food. To make this heartier for an everyday soup, simply add back some of the shredded chicken saved from your broth, and add your favourite chopped vegetables such as mushrooms, carrots, shallots and green beans.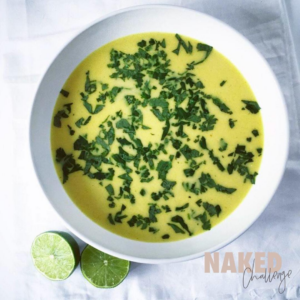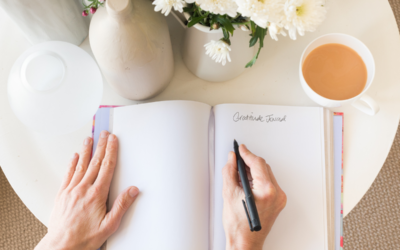 Do you consider yourself someone who looks on the bright side? It's not always easy, but having a positive outlook on life definitely makes life easier. I'm not saying that we should ignore our struggles or pretend that everything is perfect all the time, but having a...
Love our vibe?
Learn about becoming a part of our tribe of Mumpreneurs…