Mummy on a New Mission: Celebrating Life after Breast Cancer
August 17, 2017 was the day before my 40th birthday, the day I heard the words, "It's cancer."  My world stopped. But I think deep down I already knew. I had felt the lump myself a month prior to the biopsy, but I was on holiday and there wasn't anything I could do.
It's amazing to me the amount of strength you can conjure up during a time like this. The few days after the diagnosis I had a very strange sense of calm come over me. I had accepted that I had cancer and I was ready to meet it head on.
After my diagnosis, it was a complete whirlwind. I met my surgeon with my little entourage to make sure I had as many ears as possible to take in the information we were about to receive. My surgeon was amazing, he completely set the tone for what was to come with my medical team. Within two weeks I had my surgery. I was given two choices from my surgeon, to have a full mastectomy or to have the tumor removed (a lumpectomy) and then chemotherapy followed by radiation. I opted for the lumpectomy as my surgeon explained that it would be the same result as having a mastectomy, so I chose to keep my breasts. It was a pretty painless surgery and I healed very quickly.  
Five weeks later, I started a very intensive round of chemotherapy which would last six months. This is what I was most scared of, the unknown.  I envisioned myself throwing up all the time and being confined to bed. I was petrified to lose my hair because it's the first sign you have a serious illness. I was told by my doctors that it would start to fall out around day 17.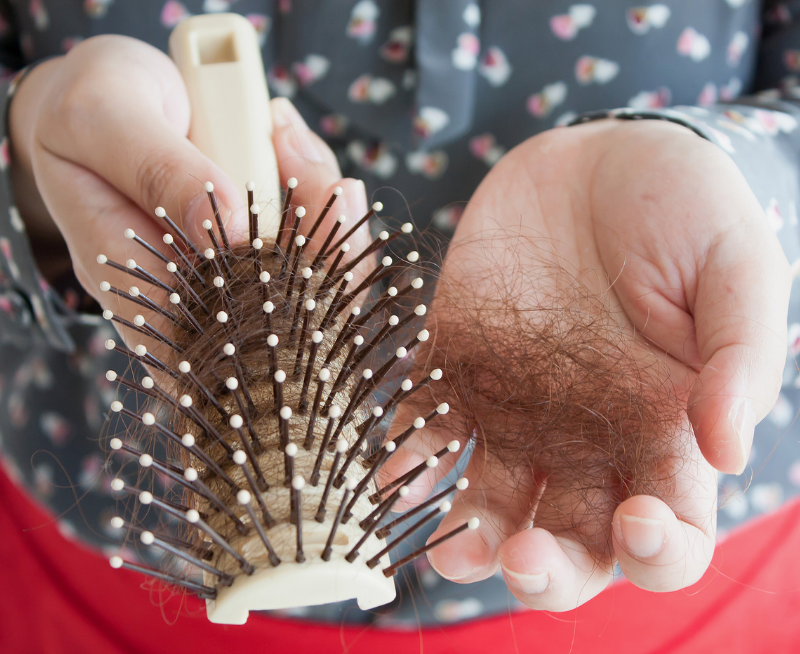 I remember the first clump vividly. I was at my son's hockey practice and I ran my hand through my hair and there it was. I tried it again and another clump came out. My whole body felt hot with anxiety and I was worried other people would see the clumps of hair in my hand. At that point in my treatment I still looked, for lack of a better word, 'normal'.  
The next day, we decided to do a family head shave. I didn't want to have to deal with my hair coming out slowly and to be honest, it hurt. My scalp was so sensitive that I just wanted it off. We shaved our boys' heads first and then asked them if we should shave my head as well, they answered with a very enthusiastic yes! I would highly recommend shaving to anyone facing hair loss through chemo, it gave me a real sense of control in a situation where there is very little of that to go around.
I am happy to report that I was able to handle chemo much better than I ever expected. I truly believe that our healthy lifestyle and making sure that my body was getting the best nutrients at all times helped. I also think my mindset was a huge reason why I was able to cope. I had such faith and confidence in my medical team, so I was never scared. I never believed I was going to die, and fought like hell to be there for my children and my husband. They still needed me and I wanted to be there for them.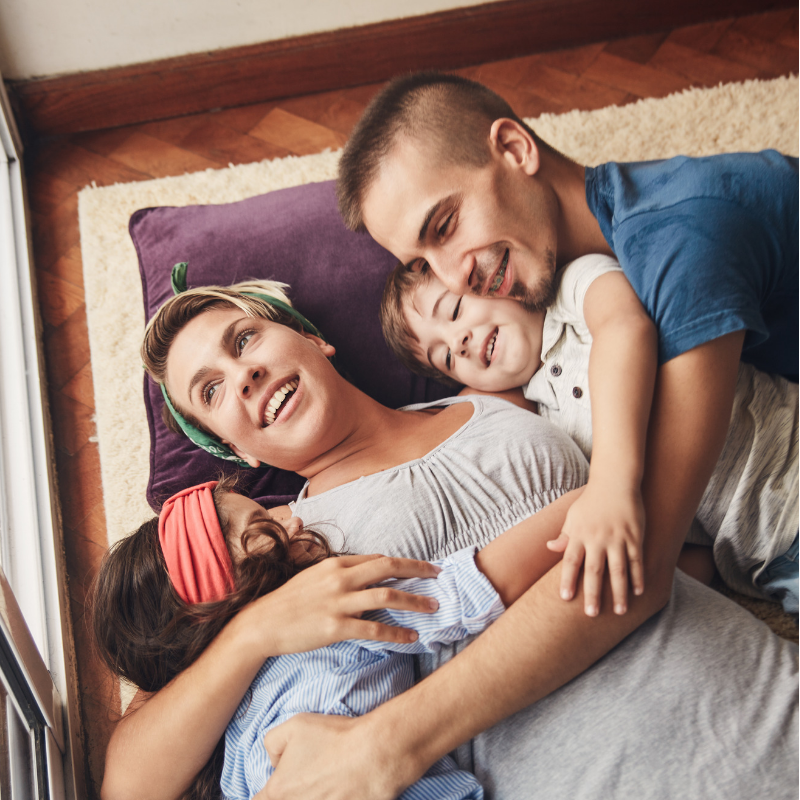 I've found post treatment to be more difficult than the treatment itself. I was suddenly left on my own to sort out how to live again.
The wounds, both physical and emotional, take a long time to heal. I was still dealing with the mental fatigue and brain fog, the joint pain and hot flashes from chemo, and the tightness in my skin from my radiation. But the support from my medical team was gone.
You go through the many stages of loss… loss of your old life… loss of flesh… loss of your physical stamina… loss of feeling feminine.
But then you start to come out the other side. You realise that out of change and pain comes light. I realised what is important to me and how I want to spend my days now. I realised I want to pursue my passion around health and wellness and help others with that as well.
I have a long year ahead of me as I heal emotionally and mentally, but I am taking strides to work through it all. I have enrolled in a breast cancer recovery course and the doctor I am working with gave the best analogy of how it feels to come out the other side. She said, "It is like you are a beautiful vase that has been smashed to bits, and you now have to figure out how to put the pieces back together. The pieces will never go back exactly how they once were and it is up to us on how we choose to put them together."
To celebrate life and surviving the treatment year, my family and I went on a holiday to Belize over the one year anniversary of my diagnosis. My younger sister said to me on the day, that they now get to celebrate me for two days for the rest of my life….one being a celebration of life and the other a celebration of my birth.
I know this will be an emotional year ahead with all the anniversaries but I choose to look at them with a sense of hope and gratitude for my life and everyone in it. I choose to thank the chemotherapy and the radiation for giving me my life… I choose to look after myself and my family even more now with a focus on what we put in our bodies. I choose to live my best life!
Love our vibe?
Learn about becoming a part of our tribe of Mumpreneurs…