That feeling of an organised pantry!  When everything is organised, it makes those last minute dinner ideas flow a lot smoothly and if you've got your basic bulk wholefoods covered you've instantly got a meal to feed the family.
1. USE WHAT YOU'VE GOT
To save on the environment and your pocket, re-use any pre-used jars you already have at home.
Old jars with dregs of peanut butter, curry pastes, jams, pasta sauces etc – creatively use up the dregs however you can, or compost if applicable and pop the clean jars in a sink of freshly boiled water to help remove the adhesives.  Lemon essential oil or tea tree oil will help remove those stubborn sticky bits.
Or ask friends, family, neighbours to save some jars for you.
2. BULK UP!
Now that you've got your storage sorted, fill up with what you need.
A good place to start if you are starting from scratch are:
Nuts and seeds

Lentils/beans

Gluten free flour

Organic rices

Organic rolled oats

Organic cacao

Dried fruits
Make sure you label your jar with the correct name.
3. ORGANISATION
Now it's time to beautify your pantry so it becomes a place of excitement, instead of anxiety.  It's absolutely up to you how you organise this space as each household operates differently.  Some ideas to consider are:
Keeping your freshly shopped bulk foods in their jars on their own shelf.  Tall jars at the back and small at the front, helps to keep you aware of when your stocks are low and you can bring your jars on your weekly grocery shop.

Consider having a few baskets set up for healthy snacks on the lower levels so if your kids are craving a snack, they have the best options within their reach.
Labelling…use a marker or label maker to keep your bulk foods sorted.  Otherwise you'll never know your chia seeds from your poppy seeds.
Love our vibe?
Learn about becoming a part of our tribe of Mumpreneurs…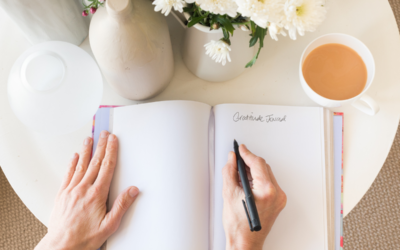 Do you consider yourself someone who looks on the bright side? It's not always easy, but having a positive outlook on life definitely makes life easier. I'm not saying that we should ignore our struggles or pretend that everything is perfect all the time, but having a...
read more