The Secret Topic of Miscarriage
Why is miscarriage such a taboo subject? It is something people generally don't speak of or if they do, it's spoken of in secret.
When pregnant with my first baby I was so excited to have finally fallen pregnant that I literally wanted to tell the world, but you see that is not how it works. Your family, doctor, midwife all encourage you to keep your news quiet for the first 12 – 15 weeks just to be safe, in case of miscarriage.
Luckily for us, we had two beautiful healthy boys one after another which I am so grateful for. When we decided to try for baby number three there was no question in my mind that things wouldn't go to plan. A few months after trying I was lucky enough to fall pregnant, hubby and I couldn't help but tell the kids the exciting news. I was only 7 weeks at the time but we had no reason to believe anything could go wrong. When the time came for my first ultrasound, I was so excited and the kids also couldn't wait to see this baby that was growing in mum's tummy. We all headed to the clinic only to get devastating news.
Not long into the ultrasound the lady stopped and looked at me and basically just said "don't get too excited, you're going to miscarry in the next few days" my heart dropped, my eyes filled with tears and I struggled to keep it together. I just couldn't believe what I was hearing, how could this be! My two boys sat there confused as to why mummy was crying and asked the lady to show them their baby brother or sister.
We left the clinic filled with sadness trying to explain something to the children that we couldn't even understand ourselves. My amazing midwife was so positive and encouraged as much rest as possible to look after the baby but I was living in fear, waiting for cramps or bleeding to start. She told me the story of another woman who had been in this situation before and luckily didn't end up miscarrying and now had a healthy 5-year-old daughter so I kept reminding myself that it was possible.
My midwife organized blood tests and surprisingly the HCG levels continued to rise over the coming week until suddenly about 7 days later they dropped and we knew that wasn't a positive sign, but still, my body showed no symptoms and the exhaustion remained. I went back in for another scan to confirm what we didn't want to be true and then later that week I was referred to the hospital and surgery was arranged. I remember that appointment so vividly, my mum was with me and we walked down a very long dark corridor to be greeted by the most lovely kind-hearted woman who was doing the paperwork side of things. When she showed me the statistics of miscarriage, I was so surprised. Miscarriage affects approximately 1 in every 4 women in New Zealand yet no one speaks of it? How can that be? And why am I telling you this? Well, I hope that sharing my story will help other women who are experiencing this sadness to know that they are not alone.
The following Monday I went in for my surgery and when I woke it was such a strange feeling to be lying there without a baby, as the time in hospital prior was for the caesarean of my beautiful healthy boy. There were certainly a lot of tears, a lot of heartaches and I had to be strong in front of my children especially as it was two days before Christmas. I struggled a lot to come to terms with the miscarriage and just kept wondering how the stats could be so high yet no one really spoke of this. Later that month we went to a 60th party and I bumped into a friend's sister who I had known for many years.
I remembered while chatting with her that when pregnant with my first son she was also pregnant and had told me she had lost one of the babies, as she was actually originally carrying twins.
Remembering her sharing this with me made me wonder if that was the secret to dealing with this grief and if sharing my own story would mean I would be able to help other women through this pain in the future. Could talking about it really makes me feel better? I decided to share with a few of my friends what had happened and with each conversation, I found that I cried a little less each time.
I was also given a hydrangea from my sister-in-law so I decided to use that as a symbol of the baby. If I remembered the baby every time I saw a hydrangea then I new baby would always hold a special place in my heart. Having the symbol and also talking about it certainly helped me through this time.
Four months later I was pregnant again and we told people a lot earlier this time. I didn't want to keep it secret because of the "what if". We had our son at the start of the new year and he is beyond perfect, often my older children say to me they wish we could have him and the "other baby" and I tell them what a blessing he is, as he probably wouldn't be here if we hadn't miscarried the last.
I know for many women don't get happily ever after, some miscarry one after another and some never get to even have the feeling of being pregnant in the first place. To those women, I send so much love and support as my heart breaks for them.
So it leads me to think if experiencing this can be so painful then why is it so secretive? I know for myself my husband was terrible at understanding the pain I was in. He is an amazing father to our children but the connection doesn't come for him until the babies arrive so he couldn't really understand the pain I was in emotionally. I was very lucky to have my mum and midwife as support during this time and don't know how I would have got through it without them. It makes me ask the question, what about other women? If they don't have someone to support them, who do they chat to in this moment of pain? I think it's important for us as women to support one another and normalize talking about these things, as your story may just be the story that helps other women not feel so alone and also you may find you heal yourself a lot more through the process.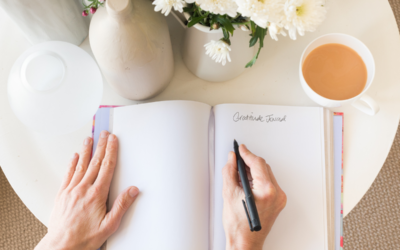 Do you consider yourself someone who looks on the bright side? It's not always easy, but having a positive outlook on life definitely makes life easier. I'm not saying that we should ignore our struggles or pretend that everything is perfect all the time, but having a...
Love our vibe?
Learn about becoming a part of our tribe of Mumpreneurs…