Healthy Swaps – Healthy alternatives with sustainability in mind
Making healthy choices may sometimes feel overwhelming with all of the different information available.  Choosing to fuel your body with nourishing food doesn't need to be restrictive or boring.  Here are some of my favourite healthy food alternatives.
SWAP 1: Tacos
Tortilla wraps and taco shells for cos lettuce leaves.  Cos lettuce is low carb and contains minerals such as magnesium and potassium.  It's gluten free and a great alternative to traditional tortilla wraps and taco shells, which are generally made with GMO corn and full of additives and preservatives.
SWAP 2: RICE
Brown/white rice for cauliflower rice.  Cauliflower is in season over autumn, low carb, a good source of fibre, vitamin C, neutral tasting and easy to make.  Blend a whole cauliflower until it becomes a rice consistency and cook in a pan with your favourite herbs and spices.
SWAP 3: Potato chips for homemade kale chips.
Kale is a nutrient-rich vegetable and also a good plant source of calcium, iron, magnesium and vitamin C.  Kale chips are an easy way to introduce kale into the diet.  Drizzle olive or coconut oil and sea salt over washed and dried kale pieces.  Bake in the oven until crunchy.
SWAP 4: TABLE SALT
Table salt is bleached and heat treated, removing all of the natural trace minerals we require.  Our bodies are not able to digest it correctly and it can cause adverse effects.  Swap it out for Celtic sea salt or a good quality Himalayan salt.  Good salts are essential for metabolism, electrolyte balance, regulation of blood pressure, function of the nervous system and healthy immune function.
SWAP 5: CHOCOLATE
Milk chocolate for good quality dark chocolate (70-85%)  Dark chocolate is full of antioxidants, contains magnesium and the bitter taste helps to reduce over consumption.  My favorite is the Pana Chocolate range.
SWAP 6: ICE CREAM
Ice cream for Banana 'nice cream'.  Banana nice cream is simply made from blending frozen bananas or your choice of fruit with your favourite nut milk or coconut water.  You can top it with cacao nibs, nuts, seeds and coconut flakes for the ultimate indulgence.
SWAP 7: MILK
Dairy milks for organic nut-based milk (almond, coconut, cashews, oat, hemp, rice milk and soy.) Nut milks are a great alternative for people who are sensitive to dairy or who are lactose intolerant.  My pick Pure Harvest's Coco Quench coconut milk.
SWAP 8: PROTEIN
Animal protein for vegetarian protein.  Reducing your meat intake can have a positive impact on the environment and your health.  Try swapping 2-3 days per week to a vegetarian protein source such as quinoa, tofu, tempeh, pulses (chickpeas, legumes, lentils), hemp seeds, nuts and seeds.  I love our Health Programs Complete Powders as they are packed full of superfoods and have a prebiotic.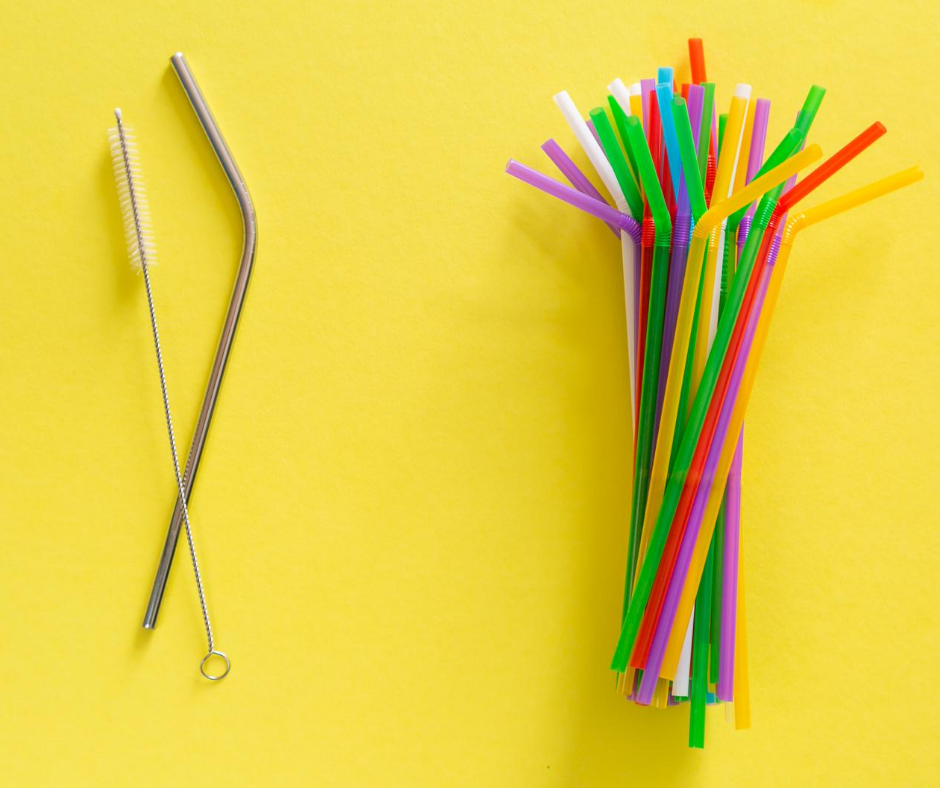 SWAP 9: STRAWS
Plastic straws for stainless steel or bamboo straws.  Plastic can take hundreds of years to break down and decompose it leaches methane gases into the environment causing harmful effects.  A great option is Ever Eco's straw range.
SWAP 10: SOFT DRINKS
Sugar filled or artificially sweetened soft drinks for flavoured mineral water. Decades of research has concluded that drinking soda and/or diet soda high in sugar or artificial ingredients on a regular basis can be risky for one's health.  It helps contribute to obesity, type 2 diabetes, heart disease and tooth decay amongst many other health problems. I like to add fresh lemon juice or berries to my soda water or my favourite essential edible essential oils like lime or wild orange.
By making sustainable food choices we have the opportunity to have a positive impact on our environment, small steps made by a collective can generate change.
Love our vibe?
Learn about becoming a part of our tribe of Mumpreneurs…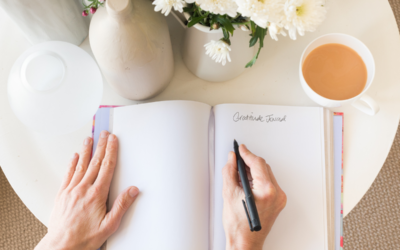 Do you consider yourself someone who looks on the bright side? It's not always easy, but having a positive outlook on life definitely makes life easier. I'm not saying that we should ignore our struggles or pretend that everything is perfect all the time, but having a...
read more