As a parent, most of us feel as though we know our children pretty well. Their likes, dislikes and their unspoken emotions that are shown on their face and in their body language. However, as our children grow more independent of us the constant change can leave them feeling like we "just don't get it". 
Conversation starters are not only a great way to prompt communication in your home, but may even develop characteristics you feel are important for your child to acquire such as empathy, emotional awareness, and gratitude.
Cut out the questions we have provided and keep them in a jar or container on the dining table, in the car, or somewhere where your family spends time together. Take it in turns to pick a card and choose a person who will answer the question.
We have provided you with 10 to get started, you may like to add to these over time with more personal and specific questions about your child's dreams and values. This will give you great insight into the person you are raising and/or topics you might like to spend more time discussing. 
Tips for engaging in conversation with your child:
Keep the conversation natural, avoid making it feel like they are being interrogated.

One question at a time.

LISTEN to understand, not to respond.

Spend time talking about their answer

Avoid giving your opinion when it's not your time to share.

Download a copy of the conversation starters here.
Love our vibe?
Learn about becoming a part of our tribe of Mumpreneurs…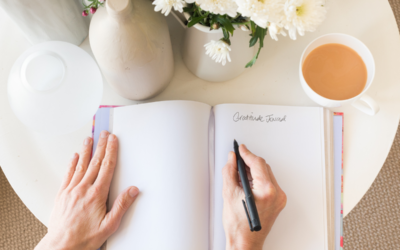 Do you consider yourself someone who looks on the bright side? It's not always easy, but having a positive outlook on life definitely makes life easier. I'm not saying that we should ignore our struggles or pretend that everything is perfect all the time, but having a...
read more