New Christmas traditions to start with your kids
Christmas is such a special season to celebrate with your family and for me, it's the perfect time to create precious memories that will last a lifetime.
If you're in need of a little tradition inspiration, here are some ideas to incorporate into your celebrations.
1. Christmas Storybook Advent Calendar
Have a new book each day that you can read to your child starting from the 1st of December. There are an abundance of Christmas stories out there, but if you can't find enough you can always use any children's book. Hunt around your local second hand store to grab some bargains and make this a budget-friendly option.
Starting to read to your child from a young age not only gives you an opportunity for some good bonding time, it's also a great way to build your child's language skills, vocabulary, and improve their memory and communication skills.
By discussing the story with your child as you read you are also helping them develop empathy as they start to imagine how the character in the story may feel. At an early primary age it can also help to improve their writing skills.
Creating your Story Book Advent calendar is easy. To start you will need 25 books. Wrap each book separately with Christmas wrapping paper and place then into a box. You can either number them or have your child choose a new one act random each day to unwrap and read together.
2. The Night Before Christmas Box
Buy yourself a large Christmas gift box and fill it will all the Christmas Eve essentials. Some things you can include are Christmas pajamas, a Christmas story to read together, a Christmas plate and cup to leave Santa his milk and cookies, some magical reindeer food, a board game for the family to play together, and maybe even a little present that can be opened before the man in the big red suit comes to visit.
Seeing as we don't have a chimney, we also include a 'magical' Christmas key that we hang on the tree each Christmas Eve so Santa is still able to get inside.
The possibilities are endless and the idea is simply to have things that your children will enjoy doing.
3. Bauble Time Capsule
We've all heard of the letters that people send with their Christmas cards sharing all about the families experiences and achievements over the past year. So how about creating your own little time capsule that can be hung on the tree each year?
Clear plastic baubles are a great way to do this and can be easily sourced from a craft store or online. I find the ones that split into two halves are much easier to fill that those with a small opening at the top, but either will work.
Simply write or print out your letter, pop it into the bauble and decorate the bauble with the year the letter was written. You might like to open them each year or save them until your children are 18 and read them together as a family to remember all of their amazing achievements over the years.                                                                                                                       
For more detailed instructions on this craft, click here.
4. Handmade Ornaments
If you love to get crafty then this tradition will be perfect for you! Have the kids make a new ornament to place on the Christmas tree. Each year you will be able to add to your collection and reminisce on ornaments from past years.  
A simple idea would be to make a small frame out of paddle pop sticks and glue it onto a photo of your child. Decorate the frame with paint, glitter, stickers, texts or tinsel. There are so many great ideas on Pinterest and Google, just type 'Christmas craft for kids' into the search bar. It's a great idea to put the year it was made and your child's name on the back too.
5. Making Edible Gifts For Family and Friends
Giving gifts doesn't need to be a major expense during the silly season. Sometimes it's the thought and the effort that goes into the gift that counts.
So why not spend a little time with the kids and make some edible gifts to give to your family and friends?

Some examples include Christmas themed cookies, gingerbread cookies, homemade fudge or chocolate brownie ingredients layered into a jar (remember to include the cooking instructions for the person receiving the gift).
If you don't consider yourself a great baker, you could also find yourself some cute little Christmas cups, bowls or containers and fill them with red and green lollies, Christmas chocolates, or make an edible Christmas tree using green lollies and an ice-cream cone instead (check out the instructions here). Wrap your gift in some clear cellophane, tie a pretty ribbon on it and you're all set to go!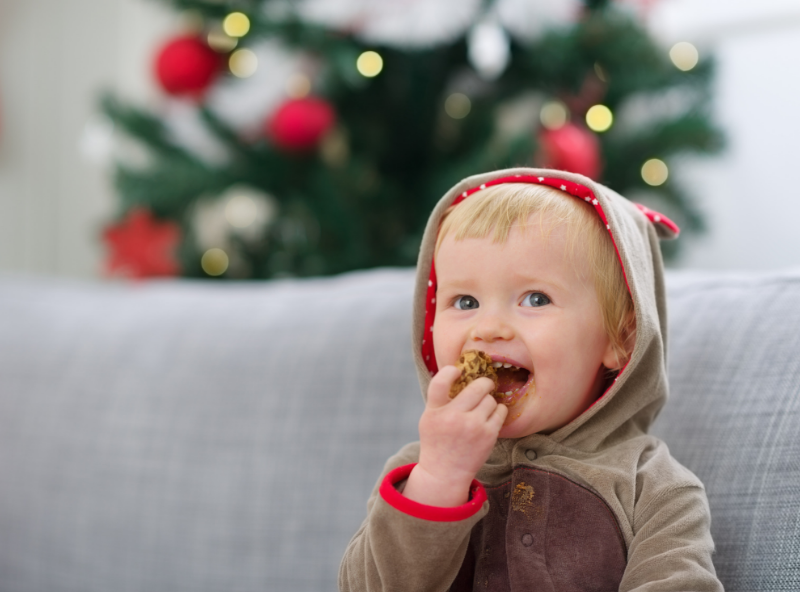 6. Donate to Charity
It's very easy to get caught up in all the Christmas cheer while buying presents and celebrating with friends, so why not take some time out to donate to those less fortunate? By including your children in this tradition it's a great opportunity to chat with them about being considerate of others, being appreciative of everything they do have, including clothes, food and clean drinking water, and create a positive sense of self by doing something nice for others.
There is the obvious option of donating money to a charity of your choice but there are many other ways to donate too, like having your children clear out their old toys and donate them to children in need, or make a package with some non perishable food items.
No matter what you choose to do, starting a new family tradition this Christmas is a great way to strengthen your family bond and create happy memories for many years to come.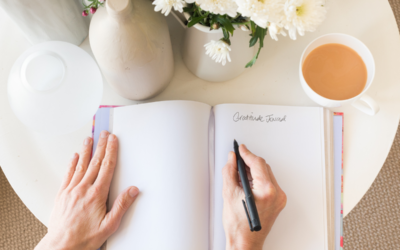 Do you consider yourself someone who looks on the bright side? It's not always easy, but having a positive outlook on life definitely makes life easier. I'm not saying that we should ignore our struggles or pretend that everything is perfect all the time, but having a...
read more
Love our vibe?
Learn about becoming a part of our tribe of Mumpreneurs…