Blackstrap Molasses Gingerbread Biscuits
This healthy alternative to gingerbread contains no refined sugar and is full of nutrients and minerals like iron, calcium, selenium, and Vitamin B from the blackstrap molasses. A little spicy, and very moreish, these school-friendly biscuits are delicious when eaten fresh and freeze well too.
Makes 12-16
Ingredients:
1 tbsp stevia powder or coconut sugar
1/3 cup blackstrap molasses
½ cup coconut oil or olive oil
3 tbsps non-dairy milk like almond, soy or rice
½ tsp vanilla extract
1 cup whole wheat spelt flour
¾ cup plain spelt flour
2 tsp ground ginger
1 tsp cinnamon
½ tsp nutmeg
½ tsp bicarb soda
Pinch of sea salt
Optional extras:
dried fruit or nuts to decorate
Method:
Preheat oven to 180 degrees.

In a bowl, mix sugar, oil, molasses, milk and vanilla extract. In a separate bowl, mix together flours, spices, bicarb and salt.

Combine the two slowly, being careful not to overmix.

Place rounded tablespoons on a lined baking tray and flatten slightly.

If you'd like you can press in a nut or piece of dried fruit on the top of the cookie for decoration.

Bake for around 12 minutes, being careful not to overcook, as they'll harden on standing.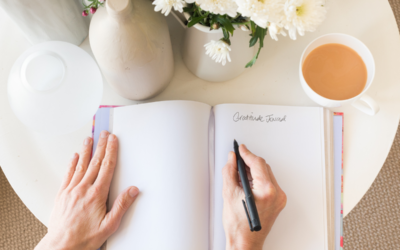 Do you consider yourself someone who looks on the bright side? It's not always easy, but having a positive outlook on life definitely makes life easier. I'm not saying that we should ignore our struggles or pretend that everything is perfect all the time, but having a...
read more
Love our vibe?
Learn about becoming a part of our tribe of Mumpreneurs…