Sometimes you just want a delicious dessert without the hassle. I've created this quick and easy mug cake using my favourite vegan smoothie powder for a highly nutritious dessert. I think chocolate is the best, but vanilla is great too!
Ingredients:
1 tbsp coconut flour
1 packet chocolate smoothie/protein powder
1 tsp baking powder
1 tbsp nut butter (we use the Mayver's brand as there's no hidden nasties)
1/3 cup almond milk (or substitute with rice or soy milk)
Method:
Using a large mug as the cake will rise, add ingredients in the above order.

Using a fork, gently mix the batter together. Being careful not to spill the dry ingredients.

If the batter is too dry, add a small splash of milk until desired consistency.

Microwave for 1min on HIGH (this is for a 1100W microwave, adjust accordingly). The cake will rise significantly while cooking and then settle.

Serve with coconut yoghurt and/or frozen berries.
Tip
Add ½ tsp of vanilla extract or ¼ tsp of cinnamon for a subtle flavor change.
Garnish with your favourite fruit, additive-free sprinkles, or whipped coconut cream!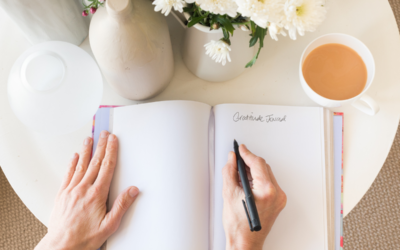 Do you consider yourself someone who looks on the bright side? It's not always easy, but having a positive outlook on life definitely makes life easier. I'm not saying that we should ignore our struggles or pretend that everything is perfect all the time, but having a...
Love our vibe?
Learn about becoming a part of our tribe of Mumpreneurs…