My kids have wheat allergies, so birthday parties and school cake stalls can be tricky!  So they can enjoy sweet treats like the rest of their friends, I have been working hard to create healthy, gluten-free, but still delicious alternatives.  These cupcakes have been given the tick of approval by everyone in my kids' classes. They're also full of antioxidants and they're refined sugar free!
Ingredients:
2½ cups of almond flour

¾ cup raw cacao powder

1/2 tsp of salt

1 tsp of baking soda

3 large ripe bananas, mashed

3 large organic eggs

1 tsp of vanilla extract

1/2 cup maple syrup (you could switch this for agave if you prefer)

1/4 cup coconut yogurt, kefir, whole milk yoghurt, or sour cream

¾ cup of semi-sweet chocolate chips
Method:
Preheat the oven to 175C and line a 12 hole muffin tin with cupcake wrappers.

Grab a large bowl and mash your bananas and then whisk in your eggs. Stir in your maple syrup, yogurt and vanilla.

In a separate bowl, stir together dry ingredients: almond flour, cacao powder, salt, and baking soda. 

Then stir your dry ingredients into your large bowl of wet ingredients. Stir until almost combined, then add in your choc chips and stir until combined.  Just don't over mix!

Divide the batter into the cup-cake wrappers (about ¾ full) and bake for 19-25 minutes until a toothpick inserted into the center comes out clean. 

Decorate with your favourite icing (we love this peanut-choc version) and enjoy!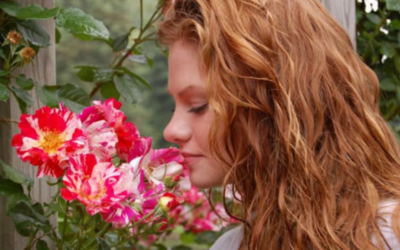 With wellness becoming a greater focus in our lives, we're constantly looking for fun new ways we can refresh and re-energise. Here are three different wellness techniques you can try.The ears are a surprising source of stress relief because they're covered in reflex...
Love our vibe?
Learn about becoming a part of our tribe of Mumpreneurs…