I love chicken stew and this one is packed with flavour and nutritious goodies. There's something about the natural sweetness of the apples balanced with the saltiness of the bacon that really makes the meal. My whole family loves it.
Ingredients:
2 tablespoons of grass-fed butter (or dairy-free alternative)

2 cloves of garlic, minced

1 brown onion, finely diced

3 celery stalks finely diced

6 rashers of nitrate-free bacon, sliced into 1cm wide batons

500 grams of chicken thighs, cut into bite sized chunks (or 700 grams of bone in chicken thighs if your kids can cut up their own dinner)

10 baby bella or button mushrooms cut in half

4 carrots cut into thumb sized pieces

1 litre of chicken bone broth

3 dried bay leaves 

2 firm apples, each sliced into 6 wedges

2 tbsp of dijon or seeded mustard.

½ cup of apple cider 

Salt and pepper to taste

OPTIONAL: ½ cup of cream or sour cream.

OPTIONAL: sprinkling of chopped parsley.

OPTIONAL: 2 tbsp of flour.
Method:
Preheat the oven to 180C.

In an oven-friendly pan or casserole dish, heat up your butter on the stove and then add your bacon and fry to crispy.  Spoon out your bacon and set aside.

In the bacony, buttery goodness, fry your onion and celery over medium heat till the onion is clear, then add in the garlic and stir for a minute or two.

Add in your chicken and cook till browned. My mum adds in a couple of tablespoons of plain flour at this point to make for a thicker sauce, but we don't as we're gluten-free.  If you do add flour, make sure you cook it in the pan juices for at least two minutes.

Add in your apple cider to deglaze the pan and make sure to scrape up any delicious brown bits.

Add in your stock, mustard, mushrooms, carrots, bay leaves, apples, salt and pepper and stir.

Pop in the oven for one hour, stirring a couple of times.

Take the casserole out of the oven and stir in your cream if using.

Remove the bay leaves and sprinkle with parsley.

 Serve with french green beans, or rice, buttered noodles, a crunchy baguette, or mashed potatoes.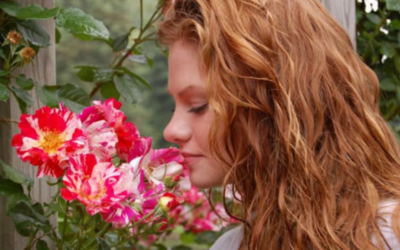 With wellness becoming a greater focus in our lives, we're constantly looking for fun new ways we can refresh and re-energise. Here are three different wellness techniques you can try.The ears are a surprising source of stress relief because they're covered in reflex...
Love our vibe?
Learn about becoming a part of our tribe of Mumpreneurs…