Vegan doesn't have to mean boring! There are so many fantastic plant-based meals out there to enjoy, whether you're having a meat-free-Monday, or a total lifestyle change. Give these tacos a try, they're part of a delicious and healthy Tex-Mex meal that the whole family will love. 
Taco Ingredients:
1 butternut pumpkin or two large sweet potatoes

1 tin of organic black beans

1 red onion diced

2 cloves of garlic

¼ cup of water

1 tbsp of olive or avocado oil

2 tbsp of taco seasoning

Bunch of coriander (chopped)

3 avocados chopped into 1cm chunks

3 cups of baby spinach, rocket, or your favourite shredded lettuce.

3 limes cut into wedges

Organic corn tortillas

Optional: Vegan Mexican or Feta Cheese, pumpkin seeds,

Optional: Sliced jalapenos or chipotle sauce.
Method:
Peel and cut your pumpkin or sweet potatoes into 2cm square chunks and roast in a 180 C oven for around 25 minutes, or until they have cooked through and begun to caramelize.

Heat your oil in a large fry pan and saute the onion over medium heat until it is translucent.  Add in your garlic and stir for a couple of minutes.

Add in 2 tablespoons of taco seasoning (if you don't have time to make our GF seasoning, you can use a sachet of a store bought organic alternative) and stir for a minute.

Add the ¼ cup of water and the black beans to the frypan and stir until the beans are warmed through and the water has reduced to about a tablespoon.

Add your pumpkin/sweet potato to the pan and stir.

Serve the veggie/bean mix with wedges of lime, a bowl of baby or chopped lettuce leaves, coriander, chopped avocado, vegan cheese or pumpkin seeds, chilli of your choice, and organic corn tortillas.

Our pineapple salsa and watermelon salad are also great accompaniments.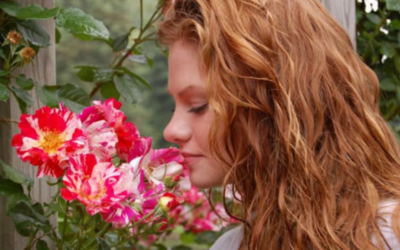 With wellness becoming a greater focus in our lives, we're constantly looking for fun new ways we can refresh and re-energise. Here are three different wellness techniques you can try.The ears are a surprising source of stress relief because they're covered in reflex...
Love our vibe?
Learn about becoming a part of our tribe of Mumpreneurs…