Versatile and simple Fruit Compote
Fruit compote is one of the easiest, most delicious little condiments you could ever whip up in your kitchen! It works for a huge range of fruit and even combinations of your favourites. Add preferred spices for flavour, and pop it on top of pancakes, granola or muesli, homemade baked apples or pears, porridge, coconut yoghurt – there's nothing it won't take to the next level!
Ingredients:
2 cups of your preferred fruit, fresh or frozen (peel and de-seed fresh fruit if needed – see fruit ideas below in Notes)

Splash of your preferred sweetener, to taste (maple syrup or rice malt syrup are great options)

Water to desired consistency

Any additional flavours from the list below, if you want to try something different!
Method: 
Pop the fruit and a dash of sweetener and water to a pan. Bring it to a low boil and then lower the temperature and simmer for 5-10 minutes, depending on whether you're using fresh or frozen fruit.

You can either mash the fruit with a fork or potato masher, or if you prefer a really smooth texture, you can blend it once it's finished cooking.

Continue simmering for another 5-10 minutes until the compote has reduced. Depending on the fruit you use, you may need to add a little water to get the desired consistency.

Remove the compote from heat and test for sweetness and flavour. You can adjust any flavours at this point, including adding a little more sweetener if you feel it needs it.
NOTES
Suggested fruit:

Blueberries
Raspberries
Strawberries
Cherries
Pear
Apple
Additional flavour ideas:
Vanilla extract
Zest from lemon or orange
Ground cinnamon
Fresh or ground ginger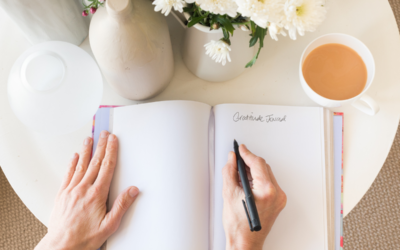 Do you consider yourself someone who looks on the bright side? It's not always easy, but having a positive outlook on life definitely makes life easier. I'm not saying that we should ignore our struggles or pretend that everything is perfect all the time, but having a...
Love our vibe?
Learn about becoming a part of our tribe of Mumpreneurs…