15 Minute Grilled Lamb Wraps
Ingredients:
6 slices lamb rump
1 tbsp fav spice blend – garam masala or a mediterranean blend works well
1 tbsp extra virgin olive oil OR *Optional Dressing of chopped fresh red chilli, parsley, lemon juice and olive oil
Sliced tomatoes, cucumber ribbons and fresh rocket or spinach, to serve
Rice Mountain bread or cos lettuce leaf wraps
Method:
Lamb: Preheat grill or BBQ. Coat rump in spice blend and oil. Arrange in one layer on a baking tray. Grill until golden on each side. Rest for a few minutes, then slice into strips.
Special Tzatziki Sauce:
Meanwhile for the sauce, cut cucumber in half and remove seeds with a teaspoon. Add all ingredients to a food processor (do not use a blender) and process until smooth. Taste and adjust seasonings to your preference. Serve in a bowl drizzled with oil and sprinkled with paprika.
Options:
*Optional Dressing: dice red chilli and parsley, and combine with the juice of 1/2 lemon and 1 tbsp olive oil, then dress the lamb.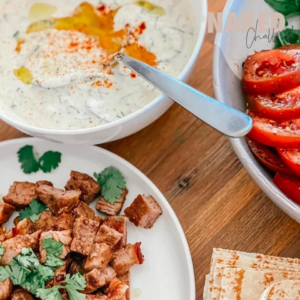 Serves 4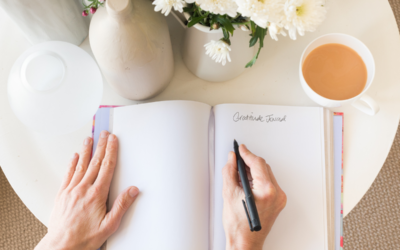 Do you consider yourself someone who looks on the bright side? It's not always easy, but having a positive outlook on life definitely makes life easier. I'm not saying that we should ignore our struggles or pretend that everything is perfect all the time, but having a...
Love our vibe?
Learn about becoming a part of our tribe of Mumpreneurs…