Ingredients:
1/4 cup coconut oil
1/4 cup coconut cream- skim and use the cream from the top (freeze the left overs for curries!)
1/4 cup organic rice malt syrup OR pure maple syrup
Pinch of Himalayan salt
Vanilla seeds OR 1 tsp pure vanilla extract, to taste
2 1/2 cups desiccated coconut, preferably preservative free
300g 70-85% organic dark chocolate OR make your own raw chocolate
Method:
Make a double boiler by heating some water in a pot, and placing a bowl over the pot- ensure the bottom does not touch the water.
Melt together the first 5 ingredients in the bowl.
Mix in the desiccated coconut, and combine well. Taste and adjust flavours if needed.
Line a small container with glad wrap or baking paper, with it overlapping the sides. Press the coconut mix in really firm, to about 2cm thick, or roll into bite size pieces. Freeze until firm- about 1 hour.
Now break the chocolate into small pieces and melt the chocolate in the double boiler, in a clean bowl.
Slice the frozen coconut into even desired sized bars.
Place a piece of baking paper under a cooling rack. Grease the rack with coconut oil.
One by one, place a coconut bar into the liquid chocolate and turn it over a couple of times to coat. Remove with a fork or chopsticks, allowing any excess chocolate to drip back into the bowl, then place on the cooling rack. Repeat with remaining bars. Once all the bars have been done and they are no longer dripping, place the rack in the freezer for the chocolate to harden, for about 15minutes.
Remove from the freezer and repeat the process, giving each bar one more coat of chocolate, if desired. Return bars to the freezer to set.
Enjoy!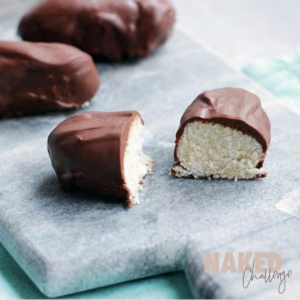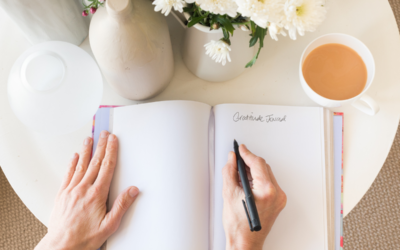 Do you consider yourself someone who looks on the bright side? It's not always easy, but having a positive outlook on life definitely makes life easier. I'm not saying that we should ignore our struggles or pretend that everything is perfect all the time, but having a...
Love our vibe?
Learn about becoming a part of our tribe of Mumpreneurs…