The key to feeling free to indulge when following a healthy lifestyle, and to achieving SUSTAINABLE results, is to seek out incredible produce that feels completely gratifying.
This dish literally takes 5 minutes to prepare, it's easy to adapt for 1 or many mouths to feed, and is especially convenient when you're tired from a long day at work.
Ingredients:
Protein of choice
Olive Oil
Chilli Flakes
Sliced Garlic
Salt
Pepper
Choice of favourite greens
Method:
 Simply pan fry some prawns or any seafood or protein in some good olive oil, chilli flakes, sliced garlic, black pepper and salt flakes.
Remove and pan fry your chosen greens.
Add back prawns.
You can serve as is or add 1/2 cup coconut cream flavoured with bone broth.
So yummy!
You'll never feel deprived on our program x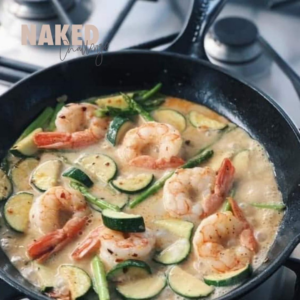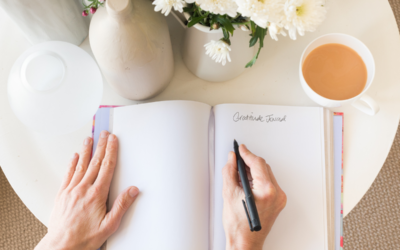 Do you consider yourself someone who looks on the bright side? It's not always easy, but having a positive outlook on life definitely makes life easier. I'm not saying that we should ignore our struggles or pretend that everything is perfect all the time, but having a...
Love our vibe?
Learn about becoming a part of our tribe of Mumpreneurs…