What exactly does it mean to "live with ease"?
When I started learning about mindfulness and meditation, I didn't really know what was meant by "live with ease".
I've come to realize that living with ease is the exact opposite of how I used to live…..
I used to be SO uptight, tense, and completely stressed out ALL THE TIME. Everything was urgent. I was always in a rush, always worried about being late, always worried about making a mistake, always trying to plan 10 steps ahead so I could control anything that might happen.
Any minor inconvenience became a huge crisis…..if I dropped something on the floor, I'd think "Oh my God, I can't handle this. I don't have time to deal with this! Why is this happening to me?" The thought of anything serious happening caused paralyzing fear and anxiety. If I couldn't handle the little things, how would I ever cope with something major?
Life was even more stressful after my daughter came along and my world became even more unpredictable (and sleep became a thing of the past).
Then I found yoga, and I started learning about mindfulness and meditation……
I still have a long way to go, but I am gradually learning to relax and go with the flow; to be more present; to accept things as they are; to have faith that things will work out; and to "live with ease", and I hope you can too!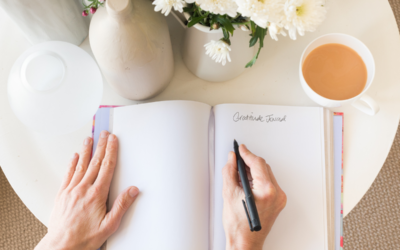 Do you consider yourself someone who looks on the bright side? It's not always easy, but having a positive outlook on life definitely makes life easier. I'm not saying that we should ignore our struggles or pretend that everything is perfect all the time, but having a...
Love our vibe?
Learn about becoming a part of our tribe of Mumpreneurs…