Health Benefits of Maca Powder
Maca powder has tremendous health benefits and it is a popular superfood for a reason. Abundant in protein, amino acids, and phytochemicals, it's a must-have supplement at home. It increases endurance, energy and stamina while boosting your immune system and helps with muscle recovery. Moreover, tt's ability to stabilise hormonal imbalances and improve fertility is why maca powder is indeed the "food of the gods".
What Is Maca?
Maca is a plant found in the highland of the Peruvian Andes mountains. It is also called Peruvian ginseng and has been cultivated by the locals for the past 2,000 years. It can withstand extreme temperatures thus able to grow in the harsh Andean mountains.
The natives of Peru used maca as food and herbal medicine. It is a staple food and can be eaten raw, cooked and dried to make it into powder. Maca is a cruciferous vegetable related to broccoli, kale and cabbage.
Health Benefits of Maca Powder
1. Packed with Nutrients
Maca is rich in fibres, fatty acids, amino acids, copper, iron, calcium and vitamin C. The medicinal properties of maca are due to the presence of bioactive compounds mainly macamides, macaridines and alkaloids and glucosinolates. 5g of maca provides 5% of the recommended intake of iron and 10% of copper which are essential in hemoglobin production.
2. Rich in antioxidants
Maca is rich in antioxidants. It contains a considerable amount of phenols and polysaccharides which can help in reducing inflammation in the body caused by external and internal stresses. In the body, interleukin-6 is used as a marker for inflammation and those who consume maca regularly have low levels of interleukin-6 and score better in terms of health [1].
3. Better brain function
Maca is also known as the brain food by the locals because it helps improve memory, focus and cognitive function. Black maca seems to have the most impact on brain health as it helps slow down the deterioration of brain function related to old age.
4. Improve athletic performance
The adaptogenic properties of maca make it among the favourite superfood of athletes. Maca helps the body cope with physical stress by stimulating the stress protection ability of your body. It helps athletes improve stamina and endurance, deal with fatigue, conserve muscle mass through hormone regulation and muscle recovery from the amino acids. Moreover, maca blends well with smoothies because of its caramel earthy taste. Since it is packed with nutrition, a tablespoon goes a long way for your health and athletic performance.
5. Balances hormones
Women who are suffering from PMS can benefit greatly from maca because it can help bring balance to the hormones. PMS symptoms such as anxiety and depression are reduced significantly without the help of any hormonal supplement [2]. Women who took two tablets of maca daily experienced a reduction in hot flashes and night sweats.
6. Improves sexual functions
Maca is popularly known to improve sex drive and function in both men and women. Because it helps balance the hormones, it can help people dealing with infertility. Men who consumed between 1.5gm to 3 gm of maca a day see improvement in sperm quality [3] and better sexual drive.
7. Good for the skin
Topical application of maca on the skin prevents skin damage caused by harmful UV rays. It also helps with skin aging because it is rich in vitamin C which stimulates collagen production while polyphenols and antioxidants fight free radicals that can cause inflammation and skin damage.
So as you can see maca powder is certainly a wonderful superfood ingredient to add to your diet and this is why it is featured in some of our Naked Program recipes.
Click here for the recipe for our 'Salted Caramel Smoothie' with maca powder.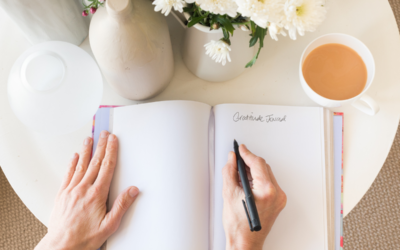 Do you consider yourself someone who looks on the bright side? It's not always easy, but having a positive outlook on life definitely makes life easier. I'm not saying that we should ignore our struggles or pretend that everything is perfect all the time, but having a...
Love our vibe?
Learn about becoming a part of our tribe of Mumpreneurs…