Ingredients:
500g grass-fed oyster blade steak OR preferred meat
400ml Amya's 100% coconut cream
1 stalk lemongrass, white part only
4 kaffir lime leaves
1 shallot
2- 4 red chillies, seeds removed, to preference
Roots of coriander bunch
1 tsp coriander seeds
1 tsp cumin seeds
1-2 tbsp fish sauce, to taste
1-2 tbsp coconut sugar or palm sugar (optional), to taste
Juice of 1 lime
Options :
Pickled Shallot and Coconut Salad
1/3 cup coconut vinegar
1 tbsp coconut or palm sugar
2 Asian shallots, finely sliced
Toasted coconut chips
1 cup fresh coriander leaves
1 red chilli, seeds removed and sliced finely
2 kaffir lime leaves, sliced as finely as possible
Method:
Blend white part of lemongrass, kaffir leaves, chillies, coriander roots, and spices with a splash of coconut cream until smooth.
Slow Cooker: Throw in the paste, cream, sugar and meat into your slow cooker and cook for 6-8 hours. Add peppercorns, fish sauce and lime juice to taste before serving.
Or Stove Top: Fry off the paste in a little coconut oil or cream until fragrant. Add remaining ingredients, turn heat to low and simmer for 3-4 hours, stirring occasionally, until meat is tender.
Salad: Gently heat coconut vinegar and sugar, take off the heat and add shallots. Let pickle for at least an hour if possible, or preferably through the day. Drain and combine with coconut, chilli, lime leaves and coriander when serving.
Serving suggestions: Serve with cauliflower rice softened in coconut cream and seasoned with lime juice and shredded fresh kaffir lime leaves.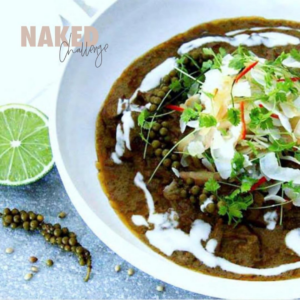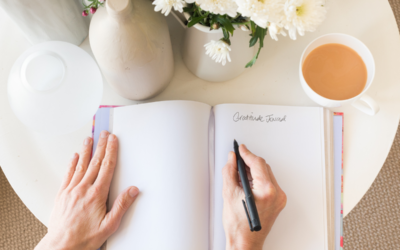 Do you consider yourself someone who looks on the bright side? It's not always easy, but having a positive outlook on life definitely makes life easier. I'm not saying that we should ignore our struggles or pretend that everything is perfect all the time, but having a...
Love our vibe?
Learn about becoming a part of our tribe of Mumpreneurs…