Vegan Pancakes with Peanut Butter Nice Cream
A good vegan pancake recipe is hard to find. But with a splash of maple syrup combined with this simple DIY dairy-free nice cream, you've got a yummy, filling & healthy option that our kids continually request.
Ingredients: Pancakes
2 cups buckwheat
½ cup chia Seeds
1 tsp cinnamon
3 – 3 ½ cups water
Pinch salt
Ingredients: Peanut Butter Nice Cream
4-6 frozen bananas
Handful ice (optional)
1 tsp vanilla paste
½ cup peanut butter
¼ cup plant-based milk to desired consistency
Pancake Method
Blitz buckwheat and chia seeds in a high-speed blender to flour.
Add cinnamon
Add water and blitz to combine, adjust water to get pancake consistency.
Heat a large frying pan to medium heat.
Melt a small amount of coconut oil or desired oil for frying.
For each pancake use 1-2 Tbspn of batter and fry for 2-3 minutes.
Flip and fry for a further 1-2 minutes or until cooked through.
Nice Cream Method
Put all ingredients in a high-speed blender and blitz until nice cream consistency is achieved.
Serve pancakes with maple syrup and nice cream.
Serves 6-8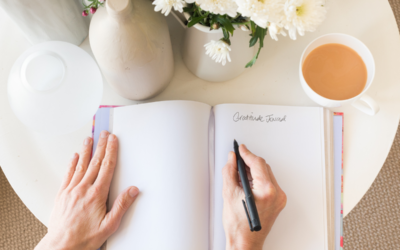 Do you consider yourself someone who looks on the bright side? It's not always easy, but having a positive outlook on life definitely makes life easier. I'm not saying that we should ignore our struggles or pretend that everything is perfect all the time, but having a...
Love our vibe?
Learn about becoming a part of our tribe of Mumpreneurs…